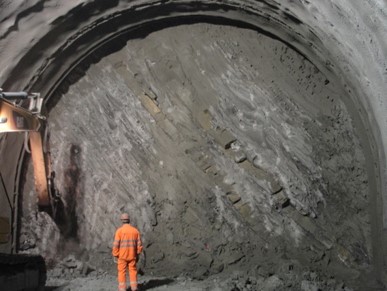 Col Cavalier Tunnel
Advisor: Mr. Nicolò Doglioni, Geologist Project Description:
Col Cavalier Tunnel, on the Provincial road No. 2 (Belluno – Italy) The tunnel is 1800 m long. It passes below urbanized area, at depth of 5-34 m, throughout the Belluno Flysch formation. Such rock mass is characterized by a succession of hard sandstone (0.5-1-0 m thick layers) and weak claystone – limestone (1.0 – 3.0 m thick layers); The excavation was carried on with a jackhammer and punctual milling. The slopes at the portals have been consolidated with soil nailing.
Activities Performed:
Construction Company's Advisor.
Client:

Veneto Strade S.p.a.

Location:

Belluno, Italy