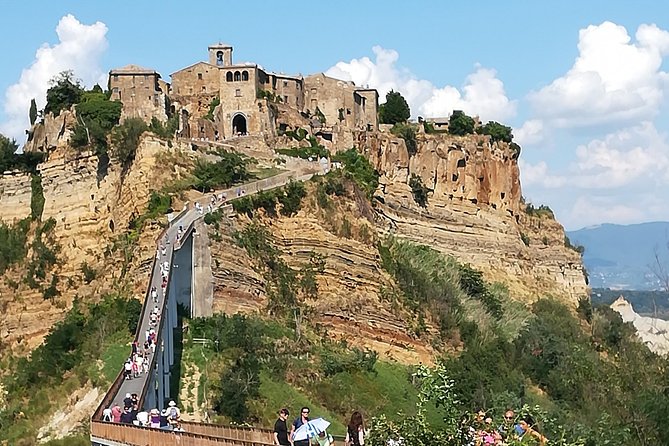 Civita di Bagnoregio Rockfall
Advisor: Mr. Nicolò Doglioni, Geologist Project Description:
The Civita di Bagnoregio Village is located on a tuffaceous base, lying itself above pliocenic clays. Since few years the north side of the Bagnoregio cliff is interested by stabilization measures, mainly made using steel bars along the whole height of the rocky face. To study the situation the lithic behave has been divided in two main domains: the cortical one and the deep one. Once analysed the structural situation, and detected the most instable elements we calibrated a numerical model to estimate the deep structural situation. With the model results, we've been able to suggest the best interventions for the area
Activities Performed:
Geo mechanical survey and stability analysis before and after the rock fall (limit equilibrium, finite and distinct method)
Definition of the hazard and in the design of the interventions on the rock slope (re-profiling).
Location:

Civita di Bagnoregio, Viterbo, Italy