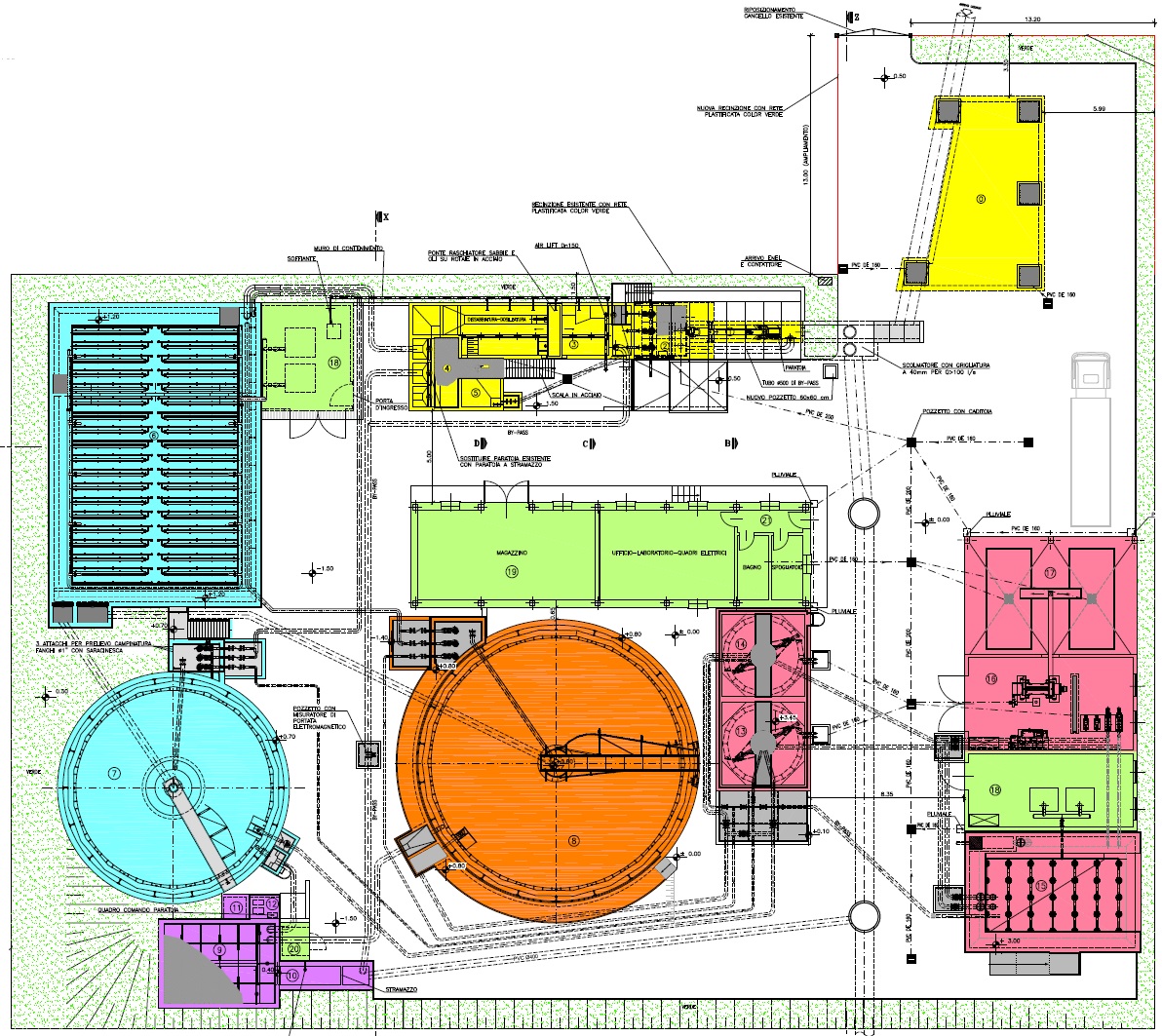 "Oselete" Wastewater Treatment Plant Expansion and Upgrade
Project Description:
Detailed Design and Supervision of Works of a new line for the treatment of 16000 PE, which increases the capacity of the existing plant and meets the immediate needs of the area, following the expansion of residential neighbourhoods. The plant is nowadays serving 16,000 inhabitants but the works took into consideration a probable increase of the population to 27,500 units within 2040

The upgrade and expansion of the sewage treatment plant include:
Realization of a new building to serve the plant and other fundamental interventions to optimize the process of sludge treatment
Improvement works of the ventilated sludge stabilization system, that reduces pathogens, eliminates odour and reduces organic matters, preventing or inhibiting future decomposition process, and the sludge dewatering one, which is key for waste minimization.
Upgrade of the oxidation tank and the bioreactor
Realization of a new sedimentation tank.
Realization of a 1600 m long and 315mm diameter sewer pipe to channel another smaller plant's effluents. The new sewer pipe will run along the left bank of a river and will be made of rigid PVC, in compliance with UNI EN 1401- 1 regulations.
Client:

BIM Gestione Servizi Pubblici S.p.a.

Year:

2018 - ongoing

Location:

Sedico (BL), Italy